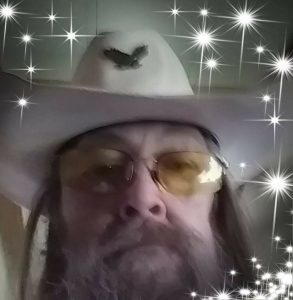 John L. Sullivan, III was born July 20, 1952 in Cooperstown, New York and departed this life on January 7, 2020 at his home in Harrisonville, Missouri.
He was the son of John L.  Sullivan, Jr. and Betty May (Tauss) Sullivan.
John spent his early years in New York where he graduated from high school. After graduation, John joined the United States Air Force and proudly served his country in Vietnam.
On November 27, 1982, John was united in marriage with Sandra Lee Terry in Cleveland, Missouri. After their marriage, Sandy and John lived in Clinton, Missouri, where they both found joy in mentoring foster children. Later they moved to Cleveland, Missouri and in 2009 moved to Harrisonville to make their home. Mrs. Sandra (Terry) Sullivan preceded John in death on November 2, 2010. After her death, John continued to live in Harrisonville.
John worked in the construction field and as a general handyman. In his spare time, John loved to hunt and fish. He was avid motorcycle enthusiast.
In addition to his wife Sandy, John was preceded in death by his father, John L. Sullivan, Jr. who passed away in 1971.
He is survived by his mother, Betty May Barrett of West Winfield, New York; four brothers, Rick Sullivan and wife Robin, Terry Sullivan and wife Susan, Pat Sullivan and wife Karen, and Scott Sullivan and wife Julie all of West Winfield, New York; brothers and sisters-in-law, Donald and Shannon Terry of Cleveland, Missouri, Donna and Lyle Schow of Harrisonville, Missouri, Rose and David High of Cleveland, Missouri, Charlie Terry, and Bill and Etta Terry all of Lockwood, Missouri; godson, Michael Starr of Louisburg, Kansas; god daughter, Bryanna Terry of Cleveland, Missouri; several nieces, nephews, great nieces, great nephews, other relatives and many friends.
As John requested, cremation has been accorded. No services are scheduled at this time.
In lieu of flowers, please do a good deed for someone, that's all John would have wanted.