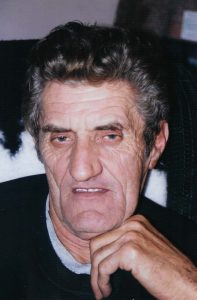 Jerry Dean Barbarick was born November 19, 1942 in Jefferson City, Missouri and departed this life, suddenly, on November 5, 2018 at Lee's Summit Medical Center, Lee's Summit Missouri at the age of 75 years, 11 months and 17 days.
He was the son of Henry Hudson and Mabel "Louise" (Cook) Barbarick.
The Barbarick family moved to Pleasant Hill, Missouri in 1951 to make their home. Jerry attended school in Pleasant Hill and was a 1960 graduate of Pleasant Hill High School.
After graduation, Jerry worked as an electrician. Eventually he took a position as a lineman with the City of Pleasant Hill, working his way up to Superintendent of Utilities. Jerry retired from the City of Pleasant Hill in 1999.
On November 2, 1973, Jerry was united in marriage with Diana Leigh Smith in Lone Jack, Missouri and they made their home in Pleasant Hill.
Jerry loved hunting and fishing, after his retirement, he spent most of his time at his lake house in Clinton, Missouri.
Jerry was preceded in death by his parents, Henry and Louise Barbarick and one son, Richard Wayne "Ricky" Barbarick on March 7, 1980.
He is survived by his wife, Diana Barbarick of Pleasant Hill, Missouri; two daughters, Debbie Kay Barbarick of North Port, Florida and Joanna Sharalie Black of Lee's Summit, Missouri; three brothers, Darrell Barbarick and wife Lola, Dale Barbarick and wife Donna, and Dennis Barbarick all of Pleasant Hill, Missouri; one sister, Judith Eisenbeisz and husband David of Hosmer, South Dakota; four grandchildren, Kurt Powell, Larry Hibner, Kodey Brent and Kayleigh Brent, other relatives and many, many friends.
Cremation has been accorded. A Memorial Service for Jerry Dean Barbarick will be held at 7:00 p.m. Thursday, November 8, 2018 at the Wallace Funeral Home in Pleasant Hill with Rev. Todd MacLean, officiating.