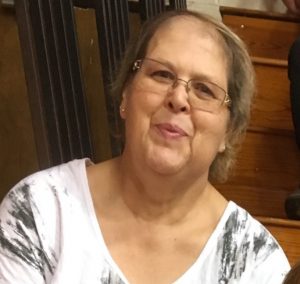 Jeanna Lynn Snow was born in November of 1962 in Holden, Missouri and departed this life on June 10, 2019 at St. Luke's Hospital, Kansas City, Missouri at the age of 56 years, 6 months and 27 days.
She was the daughter of Jerry F. and Alice Jean (Russell) Snow.
Jeanna spent her entire life in Pleasant Hill, Missouri. She graduated from Pleasant Hill High School in 1980, and was always an honor roll student.
Jeanna worked as a supervisor for the Internal Revenue Service, retiring in 2017 with over thirty years of service.
Jeanna, or TeTe as her nieces and nephews called her, was a proud, loving and supportive aunt. She never missed any of their school functions or sports activities. The same was true when the great nieces and nephews came along. Jeanna was an avid reader, who passed the love of reading on to her nieces, nephews, great nieces and great nephews, she taught them how important reading was and how it could open their minds to the world.
During the last few months, with her health declining, Jeanna's inner strength, indomitable spirit, faith and love were an inspiration for her family and all those who knew her.
Jeanna was preceded in death by her twin great nephews, Kody and Conor Peterson.
She is survived by her parents, Jerry and Alice Snow; one sister, Jerrie LeAnn Snow; two nephews, David Teaney and Nancy, and Devin Snow and wife Jessica; one niece, Alana all of Pleasant Hill, Missouri; great nieces and nephews, Skye, Hunter, Lilly, Donovyan, Angel, Xaviar and Jayne, other relative and many, many friends.
Graveside Service for Jeanna Lynn Snow will be held at 3:00 p.m. Sunday, June 16, 2019 at the Adams Cemetery, 11600 S. Buckner Tarsney Rd., Lone Jack, Missouri 64029, with Rev. Kyle Peterson officiating. Casket Bearers will be David Teaney, Devin Snow, Jake Alig, Kevin Hopper, Greg Smith and Kyle Peterson.