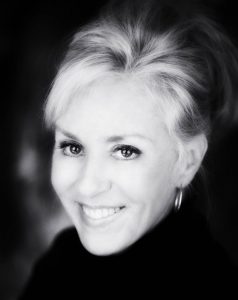 Donna Karel (Welborn) Farrar, 62, of Bucyrus, KS passed away July 25th at her home. Donna was born March 23, 1956 at Cass County Hospital, Harrisonville, MO to John W. (Jack) Welborn and Carol (Decker) Welborn. On July 24, 1988, Donna was united in marriage to Brant Farrar at the Longview Farm Chapel. Three children were joined to this union, Natasha, Lane and Seth Farrar.
Donna graduated from Pleasant Hill, MO high school in 1974 and served as a cheerleader for 6 years. She received her Associates Degree from Metropolitan Junior College in Kansas City, MO with a degree in merchandising.
She was a Chiefette with the Kansas City Chiefs and led the line for several years. She also owned and operated a Levi store in Lee's Summit, MO for several years. She was also a big help to her father in the start up of his electrical company, ECA. In addition, she owned and managed several investment properties.
Donna loved to travel and enjoyed trips to France, Rome, Greece, Italy, and Hawaii. She had taken ballet lessons in London.
Her children were her pride and joy and she wholeheartedly took part in the Barstow School, Kansas City, MO where all three children were "lifers".
Donna was a member of the Community of Christ Church in Pleasant Hill, MO.
She was preceded in death by her father, Jack Welborn and her grandparents.
Donna is survived by her daughter, Natasha Leanne Stock (Chris), Loch Lloyd, MO; sons, Lane Welborn Farrar (Vanessa), New York, NY, and Seth Andrew Farrar, Kansas City, MO; former spouse, Brant Farrar, Overland Park, KS; step-son, Jason Farrar of Olathe, KS; her mother, Carol Welborn, Loch Lloyd, MO; her sister, Debbie Kolwyck, McAlpin, FL; grandchildren, Ciel and Miller Stock, aunts, nieces, nephews, cousins, and many friends.
Donna's wishes were to be cremated with her ashes being spread in two of her favorite spots – Jackson Hole, WY, and Maui, HI. Her memorial plaque will be in the Welborn family plot in the Pleasant Hill Cemetery, Pleasant Hill, MO.
The family of Donna Karel (Welborn) Farrar will receive friends at a Celebration of Life Visitation from 2 – 4:00 p.m. Saturday, August 4, 2018 at the Wallace Funeral Home in Pleasant Hill, MO.
Memorial contributions may be made to the Pleasant Hill Education Foundation/Welborn Family Scholarship, and may be mailed to, Jackie Emo, Pleasant Hill School District, 318 Cedar, Pleasant Hill, Missouri 64080, and/or Alzheimer's Association, Heartland Chapter, 3846 W. 75th Street, Prairie Village, Kansas 66208-0076.