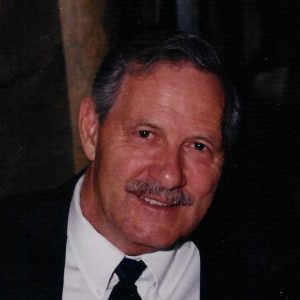 Donald Eugene Shewmaker was born September 1, 1941 in Lee's Summit, Missouri and departed this life on October 6, 2018 at his home, surrounded by the love of his family.
He was the son of Hubert Riley and Molly Lee (Rayl) Shewmaker, both of whom preceded him in death. He was also preceded in death by one sister, Wilma Payne.
Donald attended school in Strasburg and Kingsville, Missouri.
On July 3, 1968 Donald was united in marriage with Audrey Claire Rogers at the Pleasant Hill R.L.D.S church.
Donald was a kind man, always ready to help anyone who was in need. He also was an avid animal lover, he loved feeding the wildlife surrounding his home, and often rescued animals that were in need.
Donald loved to make people laugh and shared funny stories with his family and friends. He could always quote a scripture for any situation for his family. But above all else, Donald's life revolved around his family and his church. He was a loving and devoted husband, father, grandpa, brother and uncle. He was greatly loved by his family, and was always there for them.
Before his retirement, Donald was an iron worker and member of the Iron Workers Union Local #10. He was also a longtime and active member of the Primitive Baptist Church of Independence, Missouri where he served as a deacon.
Donald is survived by his wife, Audrey Shewmaker of the home; three daughters, Jill St. Clair Ginavan and husband Patrick of Gasport, New York, Sarah Beth Watson and husband Bruce of Odessa, Missouri, and Kelli Cook and husband Randy of Michigan; three brothers, Joe Shewmaker, Richard Shewmaker and wife Karon, and Sam Shewmaker and wife Karon, all of Pleasant Hill; three sisters, Betty Lotspeich and husband Jim, Darlene Baston and Susie Gregg, all of Pleasant Hill; seven grandchildren, Lucas Watson and wife Heather, Elizabeth Snyder and husband Austin, Charley Ginavan, Sam Ginavan and wife Taylor, Shelby Cook, Darby Cook and James Cook; two great-grandchildren, Grant Ginavan and Cooper Watson, other relatives and many, many friends.
Funeral Services for Donald Eugene Shewmaker will be held at 10:00 a.m. Friday, October 12, 2018 at the Wallace Funeral Home in Pleasant Hill with Elder Phil Jones officiating. Interment will be in the Pleasant Hill Cemetery. The family will receive friends from 5:00 – 7:00 p.m. Thursday, October 11, 2018 at the funeral home. Contributions are suggested to Help Humane animal shelter, 17122 Bel-Ray Place, Belton, Missouri 64012 or may be left at the funeral home.