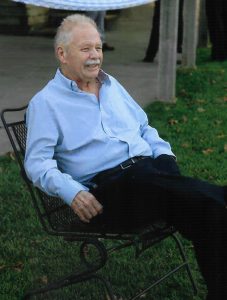 Bryan Dean Searcy was born July 21, 1957 in Kansas City, Missouri and departed this life on July 8, 2020 at Blue River Care Center in Kansas City, Missouri at the age of 62 years, 11 months and 17 days.
He was the son of Danny Dean and Dorothy Rae (Nelson) Searcy.
Bryan grew up in Lee's Summit, Missouri and graduated from Lee's Summit High School in 1976. On September 24, 1977, Bryan was united in marriage with Tammy Russell in Lee's Summit, and to this union two sons, Denny and Nate, were born.
The Searcy family lived in Lee's Summit where Bryan worked as a brick mason for 10 years before moving his family to Dallas, Texas while he obtained a degree from Texas Areo Tech. After completing his degree, the Searcy family moved back to the Kansas City area and Bryan took a position with Calmar, Inc. as a mechanic. Bryan worked for Calmar for 16 years. In early 2000, Bryan made a career change and became an over-the-road truck driver.
Bryan was a Mason and belonged to the Masonic Lodge in Kansas City, Missouri.
In his spare time, Bryan enjoyed fishing, any Sci-Fi movies or television shows, and reading anything to do with history.
Bryan was preceded in death by his father, Danny Dean Searcy; his mother and stepfather, Dorothy and Gene Thompson, and one sister, Karen Bergmann.
He is survived by his sons, Denny Searcy-Aguilar and Steve Aguilar of Kansas City, Missouri, and Nate Searcy of Greenwood, Missouri; one granddaughter, Sadie Sue Searcy; brother-in-law, Bill Bergmann of Pleasant Hill, Missouri, other relatives and friends.
The family of Bryan Dean Searcy will receive friends from 10:00 – 11:00 a.m. Friday, July 17, 2020 at the Wallace Funeral Home in Pleasant Hill, Missouri. Funeral Service will immediately follow at 11:00 a.m. with Pastor Robert Harnden officiating. Casket Bearers will be Steve Aguilar, Denny Searcy-Aguilar, Nate Searcy, Bill Bergmann, Michael McCoy and Jacob McCoy. Interment will be in Floral Hills East Cemetery.