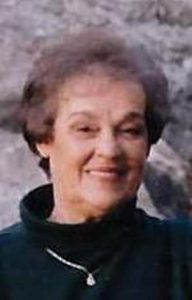 Barbara Jean (McBee) Bauer was born October 21, 1936 in Lamar, Colorado and departed this life on November 19, 2017 at Kansas City Hospice House, surrounded by the love of her family, at the age of 81 years and 29 days.
 She was the daughter of M. D. and Pearl Alice (Pottdorff) McBee.
Barbara spent her younger years in Lamar, Colorado, graduating from Lamar High School in 1954. On August 29, 1954, Barbara was united in marriage with Leonard Dean Bauer. After their marriage Barbara and Leonard lived in Sacramento, California for a few years, then moved back to Colorado for a brief time before moving to the Jackson County, Missouri area. In 1978, Barbara and Leonard moved to Pleasant Hill, Missouri to make their home. Mr. Leonard Bauer passed away on August 13, 1994 and Barbara continued to live in Pleasant Hill until her death.
Barbara worked as a machinist for A.T. & T. for 19 years, retiring in 1987. She then went to college and obtained a degree in medical transcription and worked in that field from 1989 until 1994. In 1994, Barbara went to work for her son, Michael as a bookkeeper for Bauer Developments, where she was still working at the time of her death.
In her spare time Barbara enjoyed music, dancing and riding horses. But what she loved most, and what her world revolved around, was her family. They always came first and she truly devoted her life to them, she was the heart and soul of her family.
Barbara was member of Mt. Zion Baptist Church in Lee's Summit, Missouri.
In addition to her husband Leonard, she was preceded in death by her parents, M. D. and Pearl McBee and one brother, Kenny McBee.
Barbara is survived by one son, Mike Bauer of Loch Lloyd, Missouri; three daughters, Doris Taylor of Pleasant Hill, Missouri, Debrah Bauer of Blue Springs, Missouri and Rebecca Bauer of Lee's Summit, Missouri; two brothers, Gale McBee and wife Darlene of Pueblo, Colorado, and Donald McBee and wife Alta of Lamar, Colorado; 11 grandchildren, 11 great grandchildren, two great-great grandchildren, other relatives and many friends.
Private funeral services will be held for Barbara Jean Bauer, with Pastor Garrett Lahey officiating. Casket Bearers will be Bradley Bauer, Michael L. Bauer, Scott Sadler, Anthony Bowlin, Cory Adkins, James O'Connor, Clayton Bauer and James Amos. Honorary Bearers will be Robert Lynn McBee, Gale Lynn McBee, Donald Dean McBee, Robert McBee, Sr. and Donnie McBee.
In lieu of flowers, the family suggests contributions to Kansas City Hospice and Palliative Care, 1500 Meadow Lake Parkway, Suite 200, Kansas City, Missouri 64114-9937.